Lecturer in Law alla Northumbria University, Noto La Diega insegna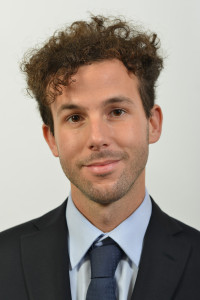 Intellectual Property, English Legal System, EU Law e Legal Research. Per quanto riguarda la ricerca, principalmente focalizzata su Diritto & Tecnologia, essa e' svolta anche in collaborazione con la University of Glasgow, il Centro Nexa per Internet e Societa' e l'Universita' degli Studi di Palermo, dove Noto La Diega e' cultore della materia in diritto civile e diritto d'autore.
Dopo l'abilitazione come avvocato, il completamento del dottorato in diritto privato ("Il paradigma proprietario e l'appropriazione dell'immateriale" col Prof. Luca Nivarra), un periodo di ricerca al Max Planck Institute for Innovation and Competition di Monaco e un Erasmus IP presso l'Universita' di Lucerna, Noto La Diega e' stato postdoc in Cloud Computing Law presso il Centre for Commercial Law Studies della Queen Mary, University of London; ricercatore del Microsoft Cloud Computing Research Centre; Module Leader of Intellectual Property alla Buckinghamshire New University e Assistant Professor of International Intellectual Property nell'LLM in International Commercial Law offerto dal Robert Kennedy College per la University of Salford.
Come professionista, Noto La Diega e' co-fondatore e Presidente di "Ital-IoT", consultancy e centro di ricerca sull'Internet of Things, ed e' legal counsel per startup tecnologiche e piccole e medie imprese.
Relatore a numerosi convegni e animatore di progetti di ricerca, Noto La Diega è autore di una monografia e numerosi articoli (molti dei quali scaricabili qua o qua), i suoi interessi di ricerca si concentrano principalmente su Intellectual Property, Cyberlaw, Data Protection, Sexuality Law, Consumer Law, Contracts e Liability.
Fra le pubblicazioni, per i temi d'interesse di questa Rivista basti ricordare: G. NOTO LA DIEGA – I. WALDEN, Contracting for the 'Internet of Things': Looking into the Nest, in European Journal of Law & Technology, 2016, II, 1-38
NOTO LA DIEGA, Uber law and awareness by design. An empirical study on online platforms and dehumanised negotiations, in Revue européenne de droit de la consommation / European journal of consumer law, 2016, II, 383-413.
NOTO LA DIEGA, Clouds of Things. Data protection and consumer law at the intersection of cloud computing and the Internet of Things in the United Kingdom, in Journal of Law & Economic Regulation, 2016, 9, 1, 69-93
NOTO LA DIEGA, In light of the ends. Copyright hysteresis and private copy exception after the British Academy of Songwriters, Composers and Authors (BASCA) and others v Secretary of State for Business, Innovation and Skills case, in Studi giuridici europei 2014, Turin: Giappichelli, 2016, 39-60.
NOTO LA DIEGA, Privacy e trattamento dati, in The Law of Service Robots, edited by C. Artusio and M.A. Senor, Turin, 4.12.2015, https://nexa.polito.it/nexacenterfiles/robots-2015.pdf
NOTO LA DIEGA, Ilcloud computing. Alla ricerca del diritto perduto nel web 3.0, in "Europa e diritto privato", 2014, II, 577-659 (trans. Cloud Computing: In Search of Lost Law in the Web 3.0)
NOTO LA DIEGA,Le idee e il muro del suono. I programmi per elaboratore nella più recente giurisprudenza europea, in "Europa e diritto privato", 2013, II, 543-596