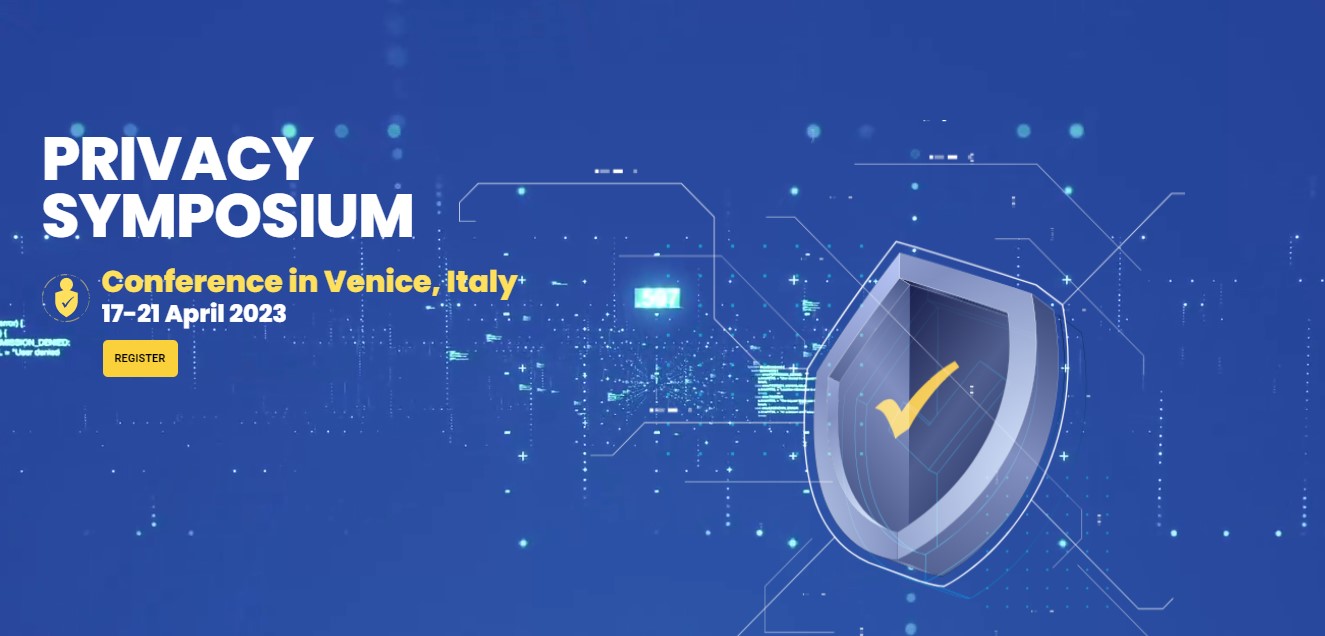 Privacy Symposium
90
90 people viewed this event.
Conference in Venice, Italy
17-21 April 2023
The Privacy Symposium aims at promoting international dialogue, cooperation, and knowledge sharing on data protection and compliance. It brings together data protection authorities, experts, professionals, international organizations, and researchers to discuss the latest developments and perspectives related to data protection, privacy, and compliance, including: – Latest evolutions in data protection regulations – International cooperation and convergence in data protection – Emerging technologies and data protection compliance such as artificial intelligence, Blockchain, Internet of Things, etc. – Future needs and demands in data protection and compliance services – Research and innovation in data protection and compliance domains
The programme may be subject to changes. Please consult the full Programme Schedule on this website for the detailed programme and updates.
A PROGRAMME WITH TOP-LEVEL EXPERTS​
The Privacy Symposium will give the floor to over 200 top-level speakers in more than 80 sessions over 5 days, from April 17 to 21, 2023. The conference provides a unique opportunity to meet with and learn from data protection authorities, practitioners and researchers who will gather to discuss the latest developments and future evolution of data protection. It aims at facilitating international dialogue, cooperation and convergence. It is also designed to enable each participant to develop new perspectives on data protection and compliance and to acquire first-hand knowledge from top experts.
Among all the very important speakers, Prof. Avv. Oreste Pollicino will also be present, a founding member of the Italian Academy of the Internet Code
THE PROGRAMME's STRUCTURE
The programme of the upcoming Privacy Symposium edition is organised in several thematic tracks of sessions on data protection.